CTX 3030 Mechanical Design Improvements-What changes?
We compare the old to the new.
Since the CTX 3030 was launched in 2012, Minelab has continued to refine the mechanical platform throughout the development of the GPZ 7000 gold detector, launched in 2015. While many of these ongoing design changes were specific to the GPZ 7000 only, two of the improvements are universal across both products and will now be available on all new CTX 3030 detectors from January 2016 onwards. These improvements are:
New Battery Sand Seal
The battery now has a sand seal fitted that minimizes the ingress of sand that could potentially compromise the internal 'o'-ring waterproofing rubber seal. The stock picture is only part of the story......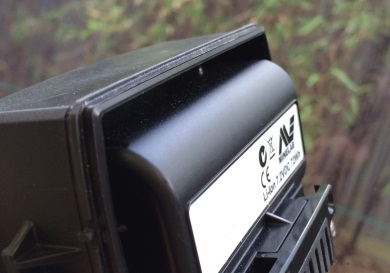 Now Let us compare (Note Arrows)
The seal on the battery housing and seal at battery terminals, also change in compartment Seal.
Results: These seals have given the battery locking system real waterproofing in my opinion. Locks close nice and tight with a snapping sound from the seal creating pressure to prevent accidental opening.
New Armrest Lock
The 'turn' mechanism that could become loose after repeated use has been replaced with a 'push' mechanism for increased reliability and ease of adjusting.
This needs little explaining…But this what has been done.
New CTX 3030 detectors with these functional improvements will be identifiable through the addition of a NEW MECHANICAL DESIGN IMPROVED WATERPROOFING sticker on the front of the product carton.
Now for what is seen that is not in writing….
The screws are unpainted stainless steel.
Look at the pattern of the shaft…Diamond pattern is smaller.
This additionally is the case for the lower shaft which allowed for much easier assemble of detector.
The addition of the company logo molded into the product below the handle.